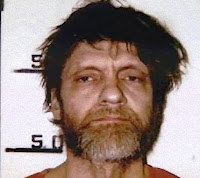 Judith Curry has endorsed plans for intimidating, beating, killing and maiming climate scientists as amusing but she probably would not do it herself.

In the comments over the Curry House, one Tucci 78 recommends

On the the contrary. When the "labels" fit, when they point out just how loathsome, just how evil, just how rotten these AGW fraudsters are and have always been, there should be no holding back, no restraint, no respite.
When the popular perception of these "Never let a crisis go to waste" leftist pseudoscientists is such that they find themselves at risk of physical assault whenever and wherever they show themselves in public, we can slack off.
and
Figurative speaking (heavens, we don't want to be censored, do we?), the recipe goes: Knock them down. Kick them until they quit moving. Check for breathing. Repeat.
and what does the Chair of the School of Earth and Atmospheric Sciences at the Georgia Institute of Technology say to all this: